Monday, November 21, 2005, 8 pm
ODC Theater
3153 17th Street (at Shotwell)
admission $12 ($10 student/senior)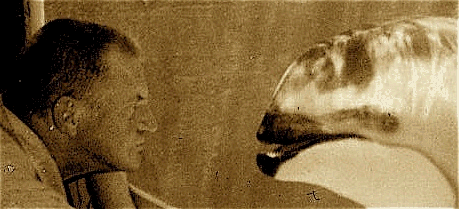 We remember Bay Area composer Richard Miller (1931-2004) with a performance of his work Corona/Penumbra for clarinet and percussion. Plus the US premiere of David Bithell's multimedia work The President Has His Photograph Taken and compositions by Milton Babbit (Whirled Series for saxophone and piano) and sfSoundGroup.
Performers:
David Bithell - trumpet
ma++ ingalls - clarinet
John Ingle - saxophone
Christopher Jones - piano
Eric Klein - percussion
Toyoji Tomita - trombone

main | next | concerts | musicians | history | sponsors | contact
Copyright © 2003-2005 sfSoundSeries. All rights reserved.