SHARKIFACE/ANGELA EDWARDS
ERIC GLICK RIEMAN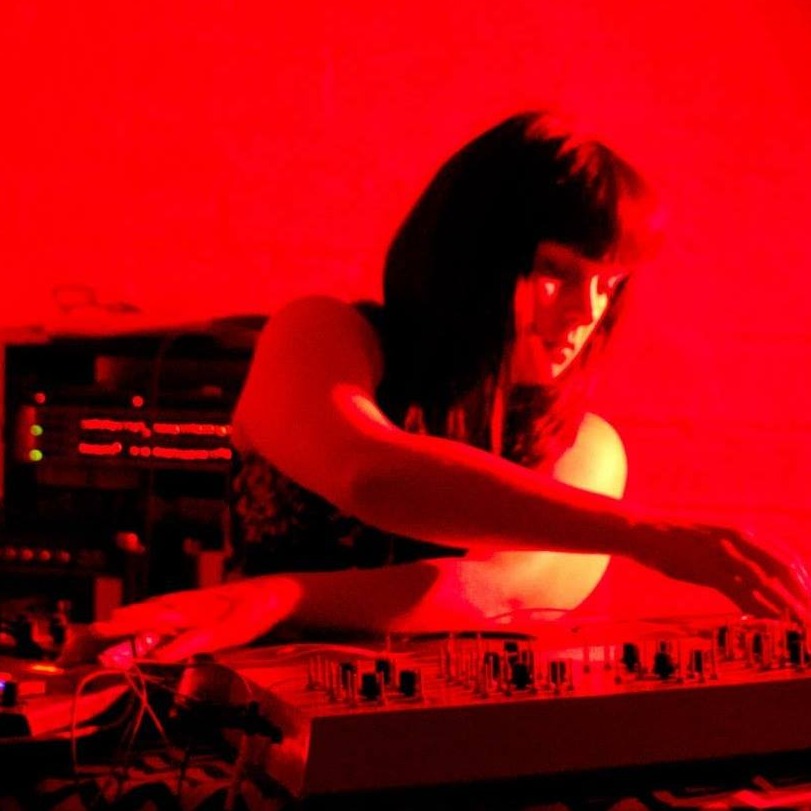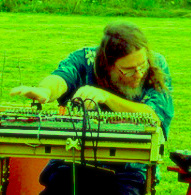 ANGELA EDWARDS presents Invoke: Parte 2, an aleatory score in the form of a card game. The deck consists of 30 text and 10 visual cards. In this case, the conductor chooses cards for the players and determines the length of time each card is played. The specifics of the card and the order is left to fate. Players include: ALEXANDRA BUSCHMAN-ROMAN, voice; MATT INGALLS, clarinets; KANOKO NISHI, koto; BRAN(..)POS, electronics; and MITCH STAHALMANN, flute. Edwards also performs her electro-acoustic solo project, SHARKIFACE.

ERIC GLICK RIEMAN offers a piece for ensemble that includes improvisation with friends from the SOUTH BERKELEY CHAMBER ENSEMBLE (Masha Albrecht, violin; Tracy Randolph, English horn; Laurence Lewis, viola). Reiman also performs his explorative solo work for prepared and augmented Rhodes electric piano -- an instrument designed to show off the mechanical sounds of the Rhodes piano that are usually unheard.

Digging out after Covid, I have this feeling like I did when it had just snowed when I lived in the Midwest. The ground is new, the landscape is changed, and I can choose what to do. There is a new space here.

In this case, I have put together an ensemble to play my piece, "Broken Ice Slides Down The Frozen Sea" (2016), which seemed relevant. Inspired by a sound (my kids throwing slabs of ice as large as they can pick up down an icy hill of frozen water in Maine's Frenchman's Bay), but not referential in a physical sense, this piece is about memory, loss, and a hint of forboding. The sense that the ice is about to break, and this is a harbinger of the next situation. -- EGR


SHARKIFACE / ANGELA EDWARDS is a sampling siren and static-witch from Texas, who has been weaving incantations through experimental sound since 1999. Relocated from Austin, she's played in many Bay Area noise, experimental and electro-acoustic musical projects over the last 20+ years and founded LCM, Life Changing Ministry, a former noise venue housed in an old church in West Oakland. Sharkiface has toured the US, Europe and Japan and played festivals in many countries.

ERIC GLICK RIEMAN Performing on a variety of instruments, including the prepared/extended Rhodes electric piano, as well as piano, melodica, celeste, organ, Waterphone, and toy piano, SF Bay Area composer/improviser Eric Glick Rieman performs improvised and previously structured music in several settings, both solo and in groups, He has performed with the Mills College Contemporary Performance Ensemble in Oakland, CA, USA since 1999, and received an MFA from Mills in Electronic Music and the Recording Media in 2001. Rieman writes for piano, Rhodes electric piano, and ensembles.

Rieman has recorded with Fred Frith, Lesli Dalaba, Carla Kihlstedt, Stuart Dempster, Zoe Keating, and Tom Heasley. He has performed with Ikue Mori, Fred Anderson, Daniel Godston, David Boykin, Marcos Fernandes, Amy Denio, Matt Ingalls, David Slusser, Kristin Miltner, and John Ingle, and he has performed the work of Roscoe Mitchell, Eliane Radigue, Meredith Monk, Fred Frith, Cecil Taylor, Alvin Curran, Pauline Oliveros, Terry Riley, James Tenney, George Lewis, and Alvin Lucier under the composers' supervision.