RON HEGLIN + RIC LOUCHARD
SARAH GRACE GRAVES + EDA ER
CRACKING THE SURFACE
(DAVID MICHALAK + SCOTT LOONEY + THOMAS DIMUZIO)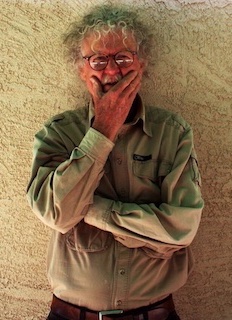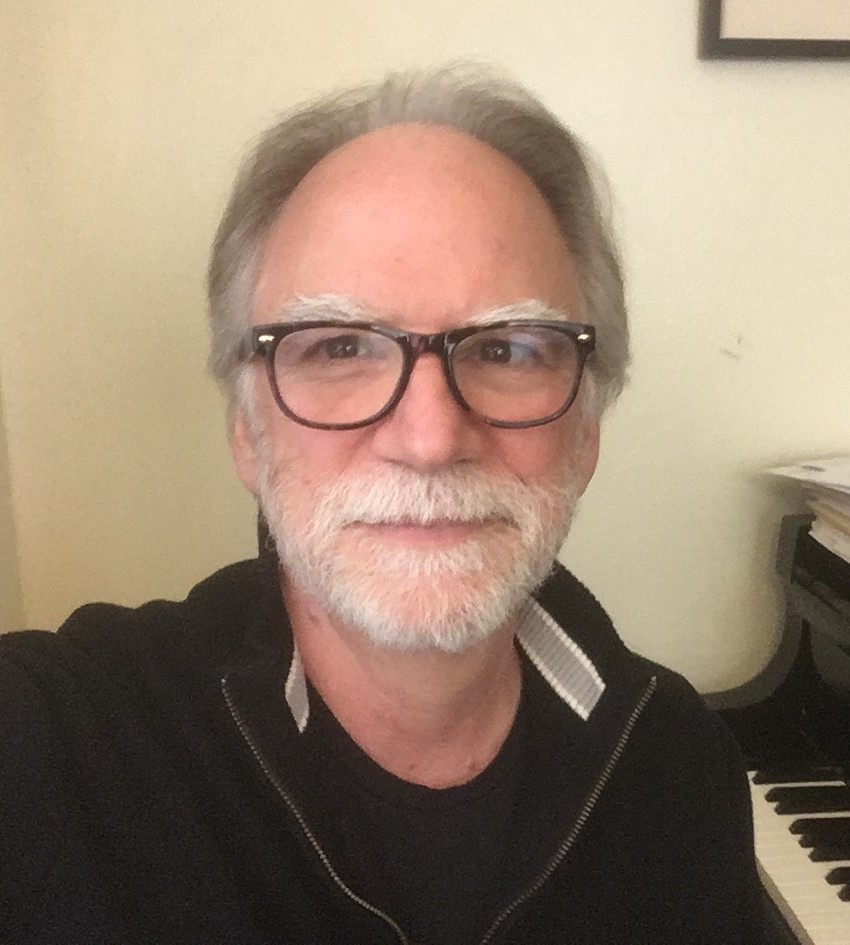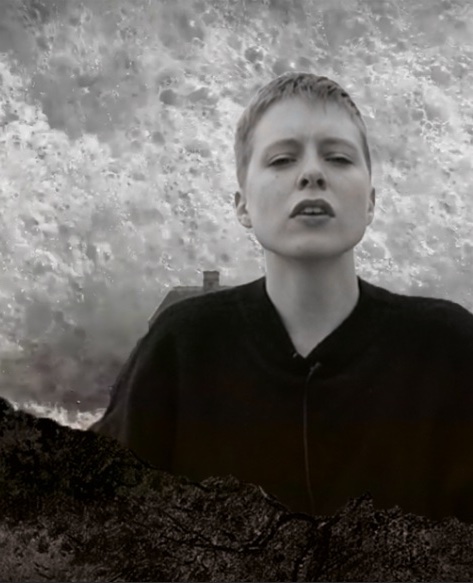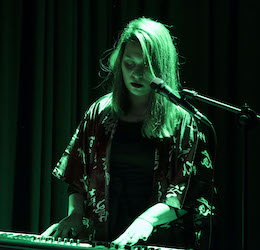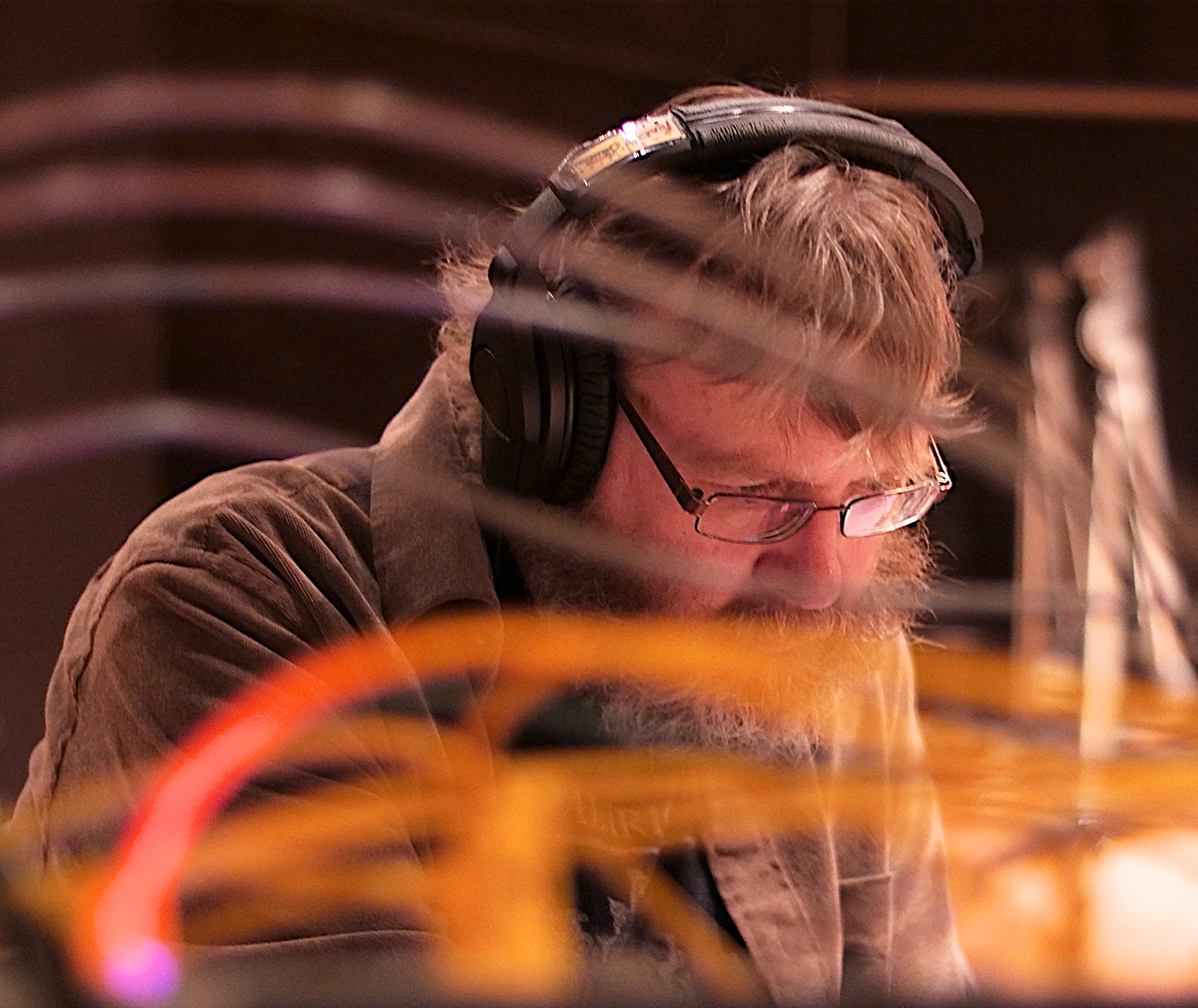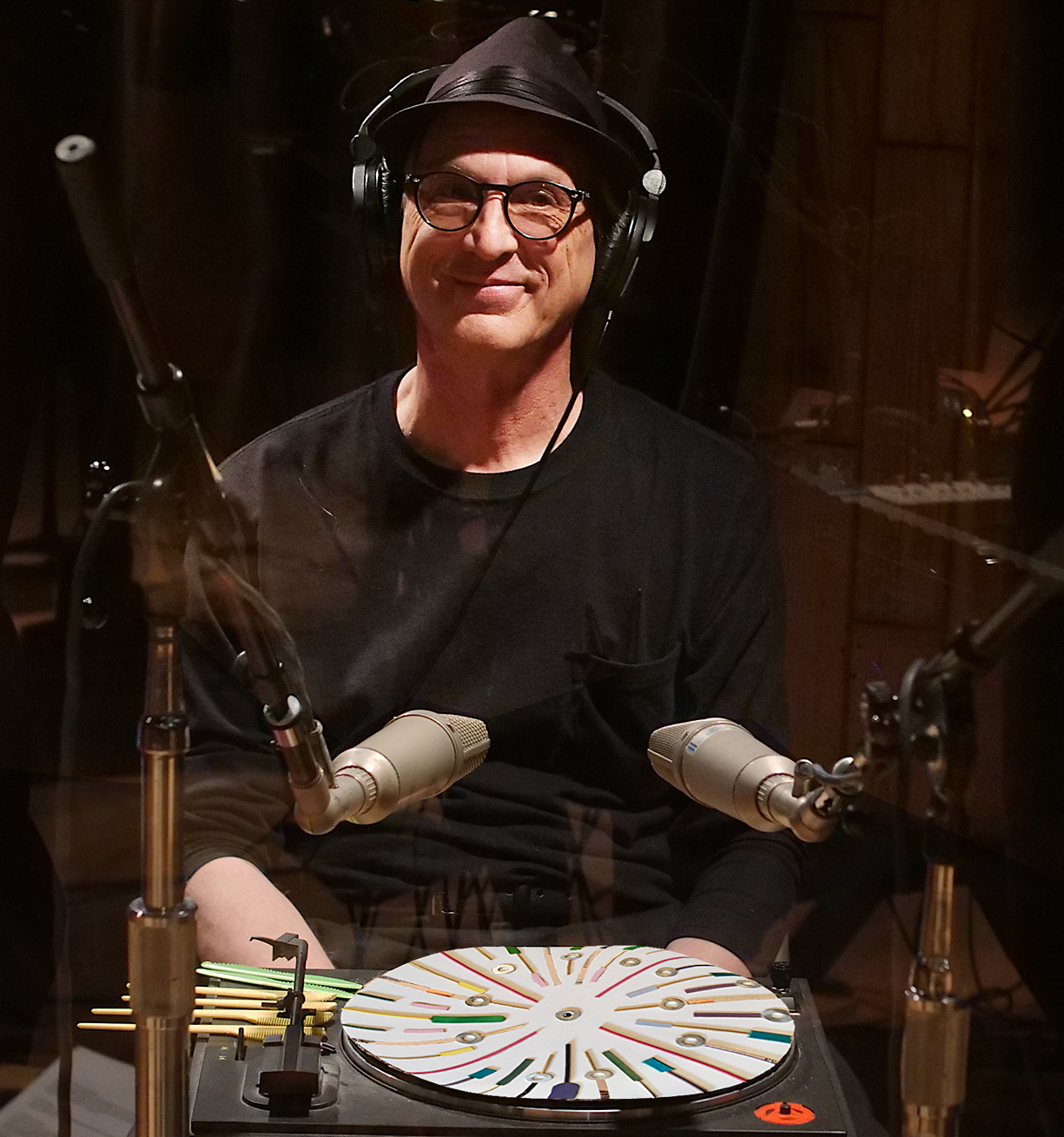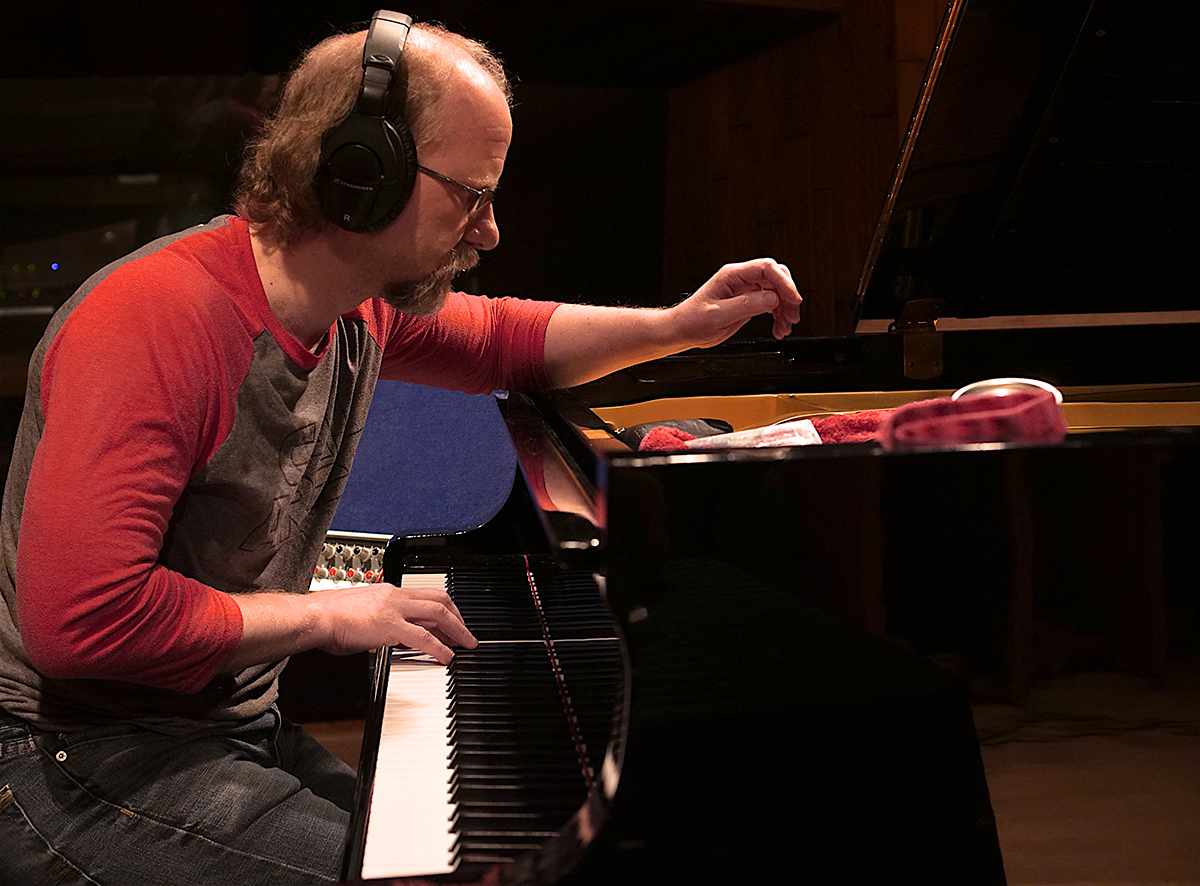 CRACKING THE SURFACE fuses Skatch, piano and live electronics while morphing, reversing and re-imagining music from electro-acoustic and noise to classical, dark ambient, drone and beyond. Skatchboxes, Skatchplates and Skatchplatters share timbres from the inside and outside of the piano as they're electronically sampled, processed and reconstituted. Skatch flags flying high with love and respect for the legacy of inventor and CRACKING THE SURFACE co-founder, Tom Nunn.

Vocalists SARAH GRACE GRAVES and EDA ER build a narrative, aesthetic, and technical habitat for stories only they can tell.

RON HEGLIN and RIC LOUCHARD improvise delicate, emotive chamber music, filled with open spaces and some dense clusters. Ron speaks and sings in imagined languages, and Ric plays chromatic structures spaced widely to leave space for Ron's voice. The music is liminal, intimate and generous.


THOMAS DIMUZIO (buchla synthesizer, live sampling) is a composer, musician, mastering engineer and label proprietor based in San Francisco. Long regarded as a musical pioneer for his innovative use of live sampling and studio techniques to create consistently compelling works, Dimuzio has earned a deserved reputation worldwide as an avant-garde sound artist in touch with the aesthetic pulse of time and technology. Effortlessly moving through various genres, Dimuzio's eclecticism bespeaks a career equally informed by profound dedication to his craft and collaborations with friends, artists and technologists alike. Among his collaborations include work with Chris Cutler, Fred Frith, Matmos, Wobbly, DJ Qbert, Dan Burke, Paul Haslinger, Due Process, 5uu's and many others.

EDA ER, a native of Istanbul, is a composer, sound artist and singer currently based in San Francisco Bay Area. She primarily explores the potential of expressivity and narrativity in her music. Eda's music evolved around exploring the possibilities of singing, composing, combining analogue and digital electronics, video, theatricality, and storytelling. She is interested in building augmented experiences centered on music by using multimedia tools. ​ ​She has had the pleasure of working as a composer with notable groups, musicians, organizations, and ensembles, including Antwerp Symphony Orchestra, Ensemble Multilarérale, Kugoni Trio, Hermes Ensemble, Hezarfen Ensemble, Atlas Ensemble, Vertixe Sonora, Ensemble Suono Giallo, Nordic Trombone Quartet, Eco Ensemble, Nicolas Isherwood, Christine Cornwell, Tom Collier, IKSV International Theater Festival, Gaudeamus Festival, Festival Mixtur, Ikincikat, Mamut Art Project, Clout Theater, A corner in the world and Berika Collective. She is the co-founder and artistic director of the klank.ist, and besides composing and producing, she performs electronics, vocal and visuals. She is currently pursuing a PhD in Music Composition with a Designated Emphasis on New Media at the University of California, Berkeley in the Music Department, CNMAT (Center for New Music and Audio Technologies) and BCNM (Berkeley Center for New Media).

Bay Area composer/vocalist SARAH GRACE GRAVES is a singer, composer, and improviser connecting the physical and emotional landscape of the performer with the inner life of the listener through intimate and rare uses of the voice. A composer by formation, she has spent the past several years building an experimental vocal practice mining layers of unstable vocal sounds and now works as a freelance composer- performer, drawing upon both pools of knowledge to compose music that is body-centered, person-centered, and site-specific.

RON HEGLIN is a Trombonist and vocalist exploring extended techniques on Trombone and Tuba and as a vocalist composing in real time spoken and sung imaginary sound language compositions in solo and ensemble (a kind of asemic composing). Among other studies he has studied North Indian classical music at the Ali Akbar Khan School,The Center For World Music,and with Pandit Pran Nath and is a long time participant in Bay Area music performances as well as performing internationally.

SCOTT LOONEY (piano, hyperpiano, electronics) has always been interested in the creation and performance of compelling sounds across a broad spectrum of contemporary, improvised, and experimental music. He has forged a signature style using the inside and outside of the piano, plucking strings, using metal implements and other quick preparations, in combination to playing the piano normally. He has also developed a flexible, expressive voice with electronics using Max/MSP which is as effective as his many piano textures. He has studied composition and improvisation with Roscoe Mitchell, Wadada Leo Smith, David Rosenboom, Frederic Rzewski and Morton Subotnick.

RIC LOUCHARD is a composer, pianist and improvisor. He made four CDs of classical piano solos for children. He is proudest of a fan letter from a nurse at a preemie ward at a hospital in the Midwest telling him that his first CD, G'Night Wolfgang, was regularly being played for the babies there in their incubators. Ric's improvisations tend to be very chromatic and range from spontaneous motivic compositions to waves of noise. Ric often tells true and surprisingly personal stories in his performances. Ric has been lucky to perform with local greats like Tim Perkis, Lisa Mezzacappa, Joshua Marshall, Roberto Gonzales, Monica Scott, John Worley, Diane Grubbe, Sarah Grace Graves and Jordan Glenn. Ric has been performing house concerts around the bay area lately and just finished a CD of one of the programs he likes to perform: "Slouching Towards Individuation".

DAVID MICHALAK (skatch, lap steel, phantom harp) is a filmmaker/photographer, musician and recording/mixing engineer living in San Francisco. Since 1978 he has operated "Earwax" selling rare records to support his 16mm production company "Eye-Full Films". Since 1995 Michalak has played and performed in various music ensembles including; Reel Change, Doctor Bob, Ghost In The House and T.D. Skatchit. Michalak's 16mm films have been shown at The No Nothing, The Victoria Thearter, The Castro, at Cannes and other unlikely venues. He received "The Best Skatchbox Player in the World Award" as part of the weekend long Skatch-Off Festival held in June, 2022.