Monday, August 1, 2005, 8 pm
ODC Theater
3153 17th Street (at Shotwell)
admission $12 ($10 student/senior)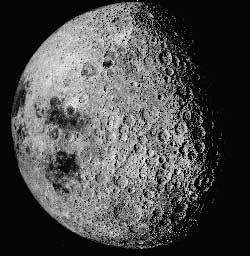 sfSoundSeries performs two key 20th-century works alongside music from 2005. Erik Satie's last ballet Relache (1924) was an early experiment in multimedia; we present David Bithell's new chamber arrangement of the entr'acte, accompanied by Rene Clair's surrealist film. John Cage's Concert for Piano and Orchestra (1957-58) is a landmark of indeterminate music, and features soloist Christopher Jones' virtuosity. Turning to the present day, we premiere John Shiurba's Moon Cycle written for the sfSoundGroup with guests Merlin Coleman, soprano and LA-based bassoonist Sara Schoenbeck. Improvisations by Schoenbeck and clarinetist Matt Ingalls round out the evening.

Program:
Erik Satie / Cinema: entr'acte symphonique de Relache (1924)
arrangement by David Bithell (2005)
John Shiurba / Moon Cycle (2005) for soprano and ensemble
John Cage / Concert for Piano and Orchestra (1957-58)
Sara Schoenbeck & Matt Ingalls / Improvisations
Performers:
David Arend - contrabass
David Bithell - trumpet
Jorge Boehringer - viola
Kyle Bruckmann - oboe
Merlin Coleman - soprano
Tom Dambly - trumpet
Heather Gardner - viola
ma++ ingalls - clarinet
John Ingle - saxophone
Christopher Jones - piano
Sara Schoenbeck - bassoon
Monica Scott - cello
John Shiurba - conductor
Toyoji Tomita - trombone
Erik Ulman - violin

main | next | concerts | musicians | history | sponsors | contact
Copyright © 2003-2005 sfSoundSeries. All rights reserved.