ALLEN + DUFF + BENEDICT + AHERN + CASINI
UENO + MEZZACAPPA + COOPER + BRUCKMANN + INGALLS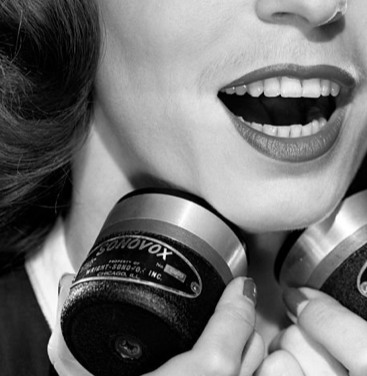 Two vocal improv quintets making their public debut:

The ALLEN-DUFF-BENEDICT-AHERN-CASINI Quintet is a collection of musicians engaging in free improvisation. The nucleus of the band is the long-standing collaboration between saxophonist Josh Allen and bassist Tim Duff. Allen, Duff, and Lorin Benedict have engaged in regular practice over the past several years and has performed in public within the Bay Area since 2020. With Steve Ahern and Dave Casini joining the trio, this particular quintet has benefited from regular playing sessions over the last many months.

The unique grouping of bay area stalwarts KEN UENO, LISA MEZZACAPPA, CHRIS COOPER , KYLE BRUCKMANN, and MATT INGALLS has been arranged for this concert and will be the first time these musicians have performed together in this configuration.


M U S I C I A N S

KEN UENO - voice
A recipient of the Rome Prize and the Berlin Prize, KEN UENO is a composer/vocalist/sound artist who is currently a Professor at UC Berkeley, where he holds the Jerry and Evelyn Hemmings Chambers Distinguished Professor Chair in Music. Ensembles and performers who have played Ken's music include Kim Kashkashian and Robyn Schulkowsky, Mayumi Miyata, Teodoro Anzellotti, Aki Takahashi, Wendy Richman, Greg Oakes, BMOP, Alarm Will Sound, Steve Schick and the San Francisco Contemporary Music Players, the Nieuw Ensemble, and Frances-Marie Uitti. His music has been performed at such venues as Lincoln Center, the Kennedy Center, the Metropolitan Museum of Art, MusikTriennale Köln Festival, the Muziekgebouw, Ars Musica, Warsaw Autumn, Other Minds, the Hopkins Center, Spoleto USA, Steim, and at the Norfolk Music Festival. Ken's piece for the Hilliard Ensemble, Shiroi Ishi, was featured in their repertoire for over ten years, with performances at such venues as Queen Elizabeth Hall in England, the Vienna Konzerthaus, and was aired on Italian national radio, RAI 3. Another work, Pharmakon, was performed dozens of times nationally by Eighth Blackbird during their 2001-2003 seasons. A portrait concert of Ken's was featured on MaerzMusik in Berlin in 2011. In 2012, he was a featured artist on Other Minds 17. In 2014, Frances-Mairie Uitti and the Boston Modern Orchestra premiered his concerto for two-bow cello and orchestra, and Guerilla Opera premiered a run of his chamber opera, Gallo, to critical acclaim. He has performed as soloist in his vocal concerto with the Boston Modern Orchestra Project in New York and Boston, the Warsaw Philharmonic, the Lithuanian National Symphony, the Thailand Philharmonic Orchestra, and with orchestras in North Carolina, Pittsburgh, and California. Ken holds a Ph.D. from Harvard University. A monograph CD of three orchestral concertos was released on the Bmop/sound label. His bio appears in The Grove Dictionary of American Music.

LISA MEZZACAPPA - bass
Berkeley, CA-based composer and bassist LISA MEZZACAPPA has been part of California's vibrant music community for nearly 20 years. Her activities as a composer and ensemble leader include ethereal chamber music, electro-acoustic works, avant-garde jazz, music for groups from duo to large ensemble, and collaborations with film, dance, and visual art. Recent projects include Cosmicomics, a suite for electro-acoustic jazz sextet based on Italo's Calvino's stories about the cosmos; Organelle, a chamber work for improvisers grounded in scientific processes; Glorious Ravage, a song cycle for large ensemble and films drawn from the writings of Victorian lady adventurers; and Touch Bass, a collaboration with choreographer Risa Jaroslow for three dancers and three bassists. She also co-leads the community improvisation ensemble, the duo B. Experimental Band, with drummer Jason Levis, and is creating the serial audio opera The Electronic Lover in collaboration with writer Beth Lisick.

MATT INGALLS - clarinets
Reviled for his "shapeless sonic tinkering" by the Los Angeles Times, Oakland musician MATT INGALLS is a composer, clarinetist, concert producer, and computer music programmer. Often incorporating elements of improvisation, his music is heavily influenced by his long involvement in computer music. His composerly solo improvisations explore extended clarinet techniques that interact with the acoustic space, often as combination tones. Matt is the founder and co-director of sfSound, a new music series, ensemble, and internet radio station devoted to new ideas and traditions of experimental music, performance art, live electronic music, Bay Area composition, and the various facets of contemporary improvisation.

TIM DUFF - double bass
TIM DUFF has a double bass. He is well known by a small number of people to produce acceptable sounds from that instrument when appropriate.

CHRIS COOPER - electronics
CHRIS COOPER often performs under the moniker ANGST HASE PFEFFER NASE, with frequent help from others. Live performances typically use prepared guitar and electronics as a portable lab to explore electroacoustic crevices with cartoon-like precision. Freed from the constraints of real time, recordings - released since the early 90s on labels such as Menlo Park, Ultra Eczema, and Senufo Editions - follow a more home-made musique concrete aesthetic. AHPN's "Slugwater" was one of only 571 pieces to be selected for inclusion in the exhibition Audiosfera, organized by Francisco Lopez at the Reina Sofía museum in Madrid, Spain. As a member of Bhob Rainey's improvising octet The BSC (also including Greg Kelley and Howie Stelzer), Cooper has collaborated with Pauline Oliveros, Andrea Neumann, and Axel Dorner. And let's not forget skewed rock-ish band Fat Worm of Error, fritzy-electronic trio White Limo, a nameless duo with Bill Nace, or the long-running Massachusetts-based improv trio Barn Owl (with Matt Weston).

DAVE CASINI - vibraphone
DAVE CASINI has been playing jazz in the Bay Area for 50 years. He released two albums of his compositions in 2019, is on CDs with Tribu, Octobop, as well as 9 videos at the Cadillac Hotel. While the pandemic has limited gigging, Dave is the vibist with Primavera Latin Jazz, Joel Dorham's Latin Jazz Octet, Orion's Joy of Jazz and drummer with the Bob Roden Quintet. Dave has played multiple performances at the SF Jazz Festival, the San Jose Jazz Festival, Yoshi's and the Fillmore.

KYLE BRUCKMANN - oboe
Oboist KYLE BRUCKMANN tramples genre boundaries in widely ranging work as a composer/performer, educator and New Music specialist. His creative output – extending from conservatory-trained foundations into gray areas encompassing free jazz, post-punk rock, and the noise underground – can be heard on more than 100 recordings. Current ensemble affiliations include Splinter Reeds, SFCMP, Eco Ensemble, Quinteto Latino, and the Stockton Symphony; significant projects he has led or collaboratively founded include Degradient, EKG, Lozenge, and Wrack. He is Assistant Professor of Practice in Oboe and Contemporary Music at University of the Pacific.

LORIN BENEDICT - voice
LORIN BENEDICT is an improvising vocalist (scat singer, essentially) living in Emeryville, California. He has co-led small groups (duos, trios) in which the roles of the musicians are somewhat mutable even in contexts where highly structured forms are being played. Examples include Bleeding Vector with guitarist Eric Vogler, and another duo project with east bay saxophonist Kasey Knudsen. Together, these three musicians jointly lead the trio project, The Holly Martins. He has also co-led duo projects with drummer Sam Ospovat, vocalist Ron Heglin, and bassist Logan Kane.

JOSH ALLEN - tenor saxophone
JOSH ALLEN has created his own personal language on the tenor saxophone, with an emphasis on polytonal and asymmetrical phrasing, as well as extending the range and sonic ability of the instrument. He was born in Berkeley, California in 1972. Like many of today's prominent musicians, Mr. Allen was a product of the Berkeley public school system, studying saxophone starting at the age of nine under Phil Hardymon. He went on to study with such prominent Bay Area musicians as Bill Aron, Joe Henderson, and Rory Snyder. With his focus squarely on jazz composition and performance, Mr. Allen moved to Southern California in the early nineties to study with Rick Helzer at San Diego State. He became active in the Latin Jazz community, and worked with various musicians such as Dennis Chambers, and Eddie Palmieri. Mr. Allen's return to the Bay Area in the mid 90s to finish his Bachelors degree at Sonoma State. His association with saxophonist Marco Eneidi led to working relationships with musicians such as Glen Spearmann, Matthew Goodheart, Damon Smith, and eventually Cecil Taylor.

STEVE AHERN - guitar
STEVE AHERN has played the guitar for four decades. His earliest experiences with the instrument were in Texas, his state of origin. Upon moving to the Bay Area, he studied formally at Diablo Valley College before playing in a wide range of settings that led ultimately to a long-standing association with jazz tenor saxophone great, Vince Wallace. Most recently, he has explored open improvisation with saxophonist Josh Allen, bassist Tim Duff, and a host of other participants at the monthly Doors That Only Open in Silence session at the Temescal Arts Center.