BRETT CARSON + JOSHUA MARSHALL
THEA FARHADIAN + TIM PERKIS

a concert of improvised music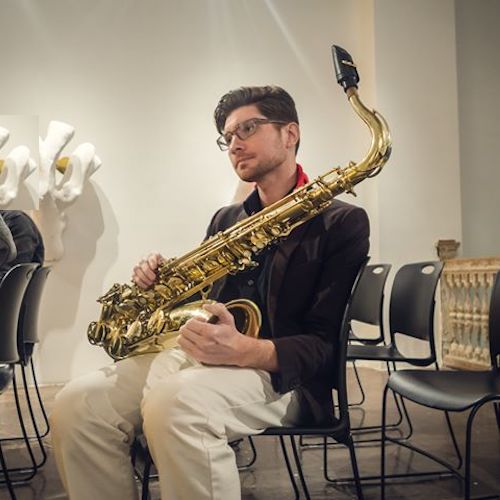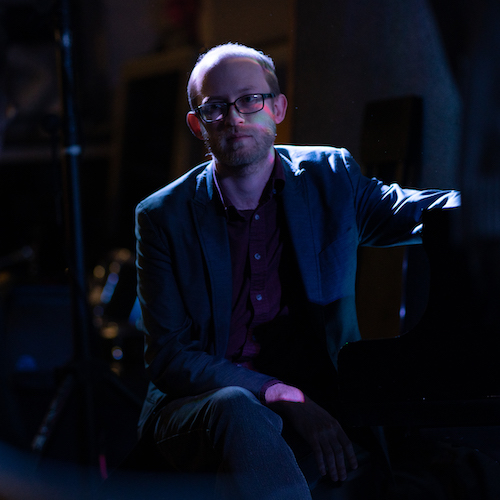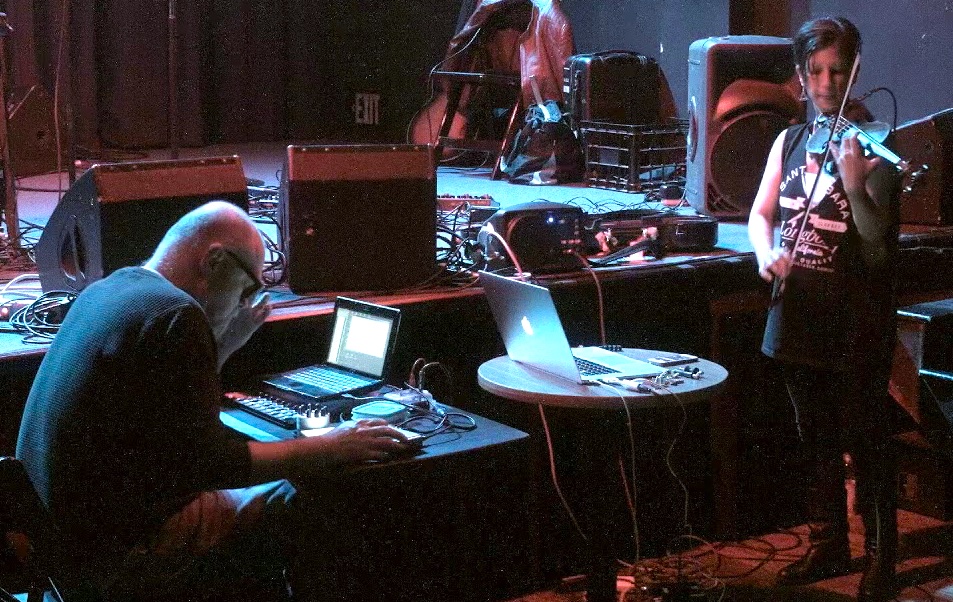 BRETT CARSON is a composer, pianist, improviser, and occasional theater artist based in the San Francisco Bay Area. He has performed internationally in the realms of new music, free improvisation, jazz, and rock, working with a wide variety of musicians, including Bill Baird, Brian Baumbusch, Nicolas Collins, George Lewis, Nicole Mitchell, Roscoe Mitchell, Bill Noertker, Zeena Parkins, Rent Romus, and William Winant. As of 2019, he performs as the pianist for the legendary jazz unit the Art Ensemble of Chicago. His compositional work, which has been described as "fascinatingly intense" (Stephen Smoliar, SF Classical Voice), explores the creation and investigation of a modern mythological idiom. He draws inspiration from an eclectic diversity of musical influences, along with the writings of Western esotericism, surrealist poetry, and visionary science fiction. His work frequently features original texts detailing his own personal mythos. Notable projects include "Mysterious Descent", a mytho-dramatic song cycle partially written in an invented language "Kôktimo", a one-act play "Mary's Dilemma, or That Sinking Feeling," and the experimental chamber opera "Just Visiting (X-Ray Vision)". His latest project "The Killing Jar" was released in May of 2021, and he is currently working on a new song cycle based on the work of Dutch microscopist Antoni van Leeuwenhoek, to be premiered in September, 2022.

THEA FARHADIAN is a performer/composer based in San Francisco Bay Area and Berlin. Her projects include solo violin and interactive electronics, acoustic improvisation, solo laptop, radio art, and video. Her solo pieces for violin and electronics combine a classical music background with extended technique and digital processing using the program Max/MSP. Her work has been seen internationally at venues which include the Issue Project Room, and Alternative Museum New York City, Galerie Mario Mazolli, Sowieso, and Quiet Cue in Berlin, the Room Series, and Meridian Gallery in San Francisco, the Center for Experimental Art and the Aram Kachaturyan Museum in Yerevan, Armenia, International Women's Electroacoustic Listening Room Project at Bimhaus in Amsterdam. Thea is a former member of the Berkeley Symphony orchestra where she played under Kent Nagano for ten years. She has an M.A. in Interdisciplinary Arts from San Francisco State and an M.F.A. in Electronic Music from Mills College. In 2009, she was a lecturer in the Art Department at the University of California, Santa Cruz.

JOSHUA MARSHALL is an Oakland-based saxophonist and composer/improviser. His work involves architectural innovation, narrativity, systematic improvisatory practice, and live digital media. He has studied with Roscoe Mitchell, Fred Frith, Pauline Oliveros, Evan Parker, Zeena Parkins, Butch Rovan, I.M. Harjito, and Steve Adams of the ROVA Saxophone Quartet. Joshua has played and/or recorded with ROVA (filling in for Larry Ochs), Opera Wolf, The Lords of Outland, Rent Romus' Life's Blood Ensemble, Architect/Enchantress, Bill Noertker's Moxie, Medium Sized Band, ELL3, Cheer Accident, Josh Allen's Deconstruction Orchestra, Key West, Mister Sister, Ikue Mori, Robocop, the Andrew Weathers Ensemble, Modest Machine, and MDK amongst many others.. His music has been featured in festivals and conferences nationwide, including Providence Pixilerations events, the 2010 International Computer Music Conference and several years worth of the Bay Area's Outsound Summit. Joshua graduated from Brown University, earning a B.A. through the MEME program, and holds an M.F.A. in music from Mills College. Joshua has devised several long-form works under the "Mythopoetics" heading, the ambition of which is to unfold abstract narratives in real-time by working within improvisatory systems determined by conceptual constraints particular to the subjects involved. Highlights include Volume II, a series of "Free Jazz Ballets" inspired by Charles Mingus, and Volume IV (Pharaoh Lunaire), which syncretizes a host of trinities (Sanders/Ayler/Coltrane, Webern/Berg/Schoenberg, Spirit/Father/Son) while repurposing the form of Schoenberg's famed melodrama.

TIM PERKIS has been working in the medium of live electronic and computer sound for many years, performing, exhibiting installation works and recording in North America, Europe and Japan. His work has largely been concerned with exploring the emergence of life-like properties in complex systems of interaction. In addition, he is a well-known performer in the world of improvised music, having performed on his electronic improvisation instruments with hundreds of artists and groups, including Chris Brown, John Butcher, Eugene Chadbourne, Fred Frith, Gianni Gebbia, Frank Gratkowski, Luc Houtkamp, Yoshi Ichiraku, Matt Ingalls, Joelle Leandre, Gino Robair, ROVA saxophone quartet, Elliott Sharp, Leo Wadada Smith and John Zorn. Ongoing groups he has founded or played in include the League of Automatic Music Composers and the Hub -- pioneering live computer network bands -- and Rotodoti, the Natto Quartet, Fuzzybunny, All Tomorrow's Zombies and Wobbly/Perkis/Antimatter.