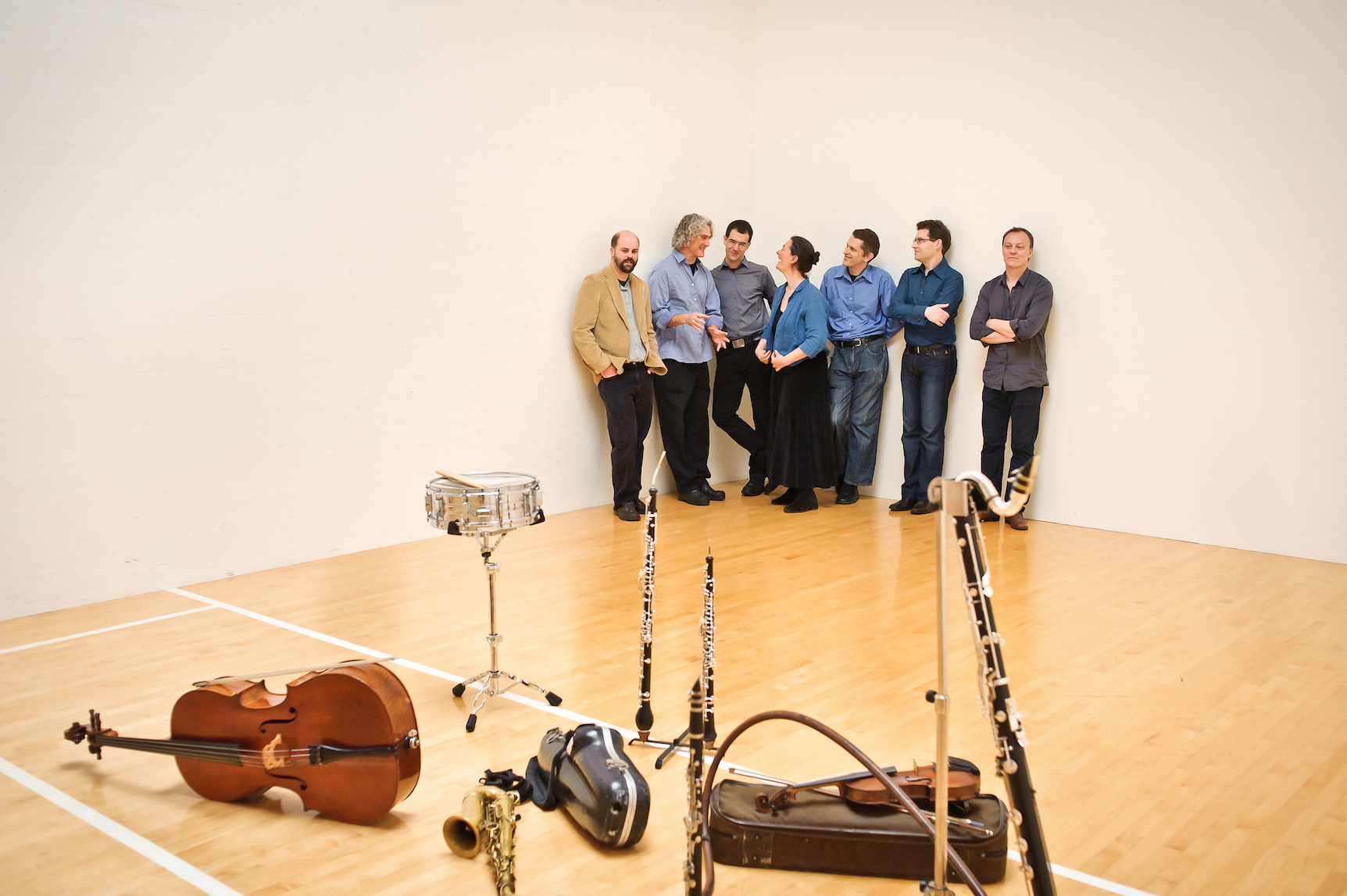 Splinter Reeds / sfSound Dual CD Release Party (!)


More than a decade and barely two years into their respective wars on sonic apathy, sfSound and Splinter Reeds are simultaneously releasing debut CDs. With distinct but complementary takes on contemporary composition and performance, their combined repertoire bridges post-minimalism, improvisation, indie-whatever, and flat-out fugly fun. The evening will feature select repertoire from the CDs, likely collaborations, and certain hi-jinks.

ADMISSION INCLUDES BOTH CDS

Splinter Reeds is the Bay Area's first reed quintet, composed of five intrepid musicians whose reeds vibrate primarily to the sounds of the 20th and 21st Centuries. Individually, Splinter's members stay active as both soloists and as part of various chamber and large ensembles across the nation. As fierce advocates of new music throughout their careers, Splinter's members are proud to have spearheaded many notable commissions and world premiere performances. Splinter members have performed with ensembles such as the San Francisco Contemporary Music Players, Alarm Will Sound, International Contemporary Ensemble, San Francisco Symphony, Ensemble Dal Niente, Cleveland Orchestra, sfSound, Harvard Group for New Music and ECO Ensemble among many others. As educators, members of the ensemble hold teaching positions at the San Francisco Conservatory of Music, UC Berkeley, UC Santa Cruz and the Oberlin Conservatory of Music.

Over the past decade, sfSound has emerged as one of the most uncompromising and innovative contemporary music organizations in the San Francisco Bay Area. They are unique as an ensemble of multi-faceted performer/composers dedicated to producing their own collective and collaborative works in the context of the international avant-garde. Programs feature their own compositions, improvisations, new commissions, electronic music, and standard New Music repertoire with an international scope and a distinctly West Coast spin — honoring, and striving to continue, the Bay Area's critical historical role in the development of the American Experimental tradition.