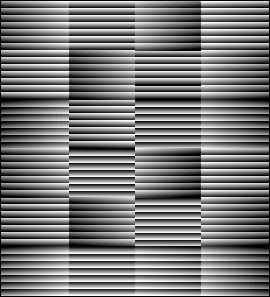 the transparent
tape music festival



Neve (1993) 17'08"
Neve
Corrie
Sandar


Neve was inspired by a walk on the Fox Glacier in New Zealand, and takes structures and imagery related to glaciers as its starting-point. However, the sound materials also suggest their own developments, relations and diversions. The work is a continuation of Valley Flow (1992), which was also influenced by environmental images and materials.

The Neve is the mass of hardened snow which feeds the source of a glacier and whose compaction initiates glacial flow. The surface expanses of smooth material conceal organic processes and pressures beneath.

A Corrie (from the Gaelic "coire" - a cauldron) is an armchair-shaped hollow with steep sides and back wall, formed as a result of glacial erosion on a high mountainside. This form is often reminiscent of a mortar in which one grinds spices and grains, and the sounds derived from recording the frictional motion of a large Indian mortar and pestle provide the basis for the second movement. Since the Neve material is also featured, an analogy linking interior space and the environmental is suggested.

A Sandar (from Icelandic) is an open, coastal plain of sand and gravel with streams of melted snow flowing across it, stretching out from the mouth of a glacier. To begin with, this movement concentrates on fragmented, pressurized debris and outwash activity but soon spreads out into larger harmonic vistas. Neve was commissioned by the Group de Musique Experimental de Marseille, and the main sound transformations were carried out in their studios in April 1993. -DS

Denis Smalley (New Zealand, 1946)
took his first degrees in New Zealand, specializing in composition and performance. He studied with Olivier Messiaen at the Paris Conservatoire and electroacoustic composition with the Groupe de Recherches Musicales in Paris before coming to the UK, completing his doctorate at the University of York.

Currently he is Head of the Music Department at City University (London). He has a high international profile as an electroacoustic composer, and his works have won a number of international awards including the prestigious Prix Ars Electronica and the Bourges International electroacoustic Music Competition. He is well known for his writings on aesthetic and analytical issues related to contemporary music.
---
back to program