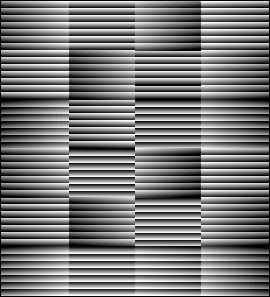 the transparent
tape music festival



Bye Bye Butterfly (1965) 8'00"
is a 2 channel tape composition made at the San Francisco Tape Music Center. It utilises 2 Hewlett Packard oscillators, 2 line amplifiers in cascade, a turntable with record and 2 tape recorders in a delay setup. The composer arranged the equipment, tuned the oscillators, and played through the composition in real time.

"[It] bids farewell not only to the music of the 19th century but also to the system of polite morality of that age and its attendant institutionalized oppression of the female sex. The title refers to the operatic disc, Madame Butterfly by Giacomo Puccini, which was at hand in the studio at the time and which was spontaneously incorporated into the ongoing compositional mix." - PO
Pauline Oliveros (Texas, USA, 1932)
"Through Pauline Oliveros and Deep Listening I finally know what harmony is. . . . ItŐs about the pleasure of making music." - John Cage 1989

Pauline Oliveros' life as a composer, performer and humanitarian is about opening her own and othersŐ sensibilities to the many facets of sound. Since the 1960s she has influenced American Music profoundly through her work with improvisation, meditation, electronic music, myth and ritual. Many credit her with being the founder of present day meditative music. All of Oliveros' work emphasizes musicianship, attention strategies, and improvisational skills.

She has been celebrated worldwide. During the 1960s John Rockwell named her work Bye Bye Butterfly as one of the most significant of that decade. In the 70s she represented the U.S. at the WorldŐs Fair in Osaka, Japan; during the 80s she was honored with a retrospective at the John F. Kennedy Center for the Performing Arts in Washington D.C., and the 1990s began with a letter of distinction from the American Music Center presented at Lincoln Center in New York.
---
back to program