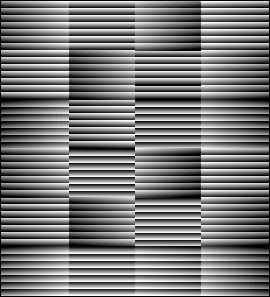 the transparent
tape music festival



Killaloe Moon (2001) 17'00"

Waiting for Old Wind
Short Walk to Killaloe Moon

Killaloe Moon, presented here for the first time in its entirety, features field recordings gathered from London, New York City, Kansas City, San Francisco, and Killaloe (pronounced kill-a-loo), Ontario. Inspired by the 'Full Moon Over Killaloe' sound retreat sponsored by the Canadian Society for Independant Radio Production, the piece consists of many threads -- the relationship between urban and rural environments, the solitude that exists within both, wind, water, breath, the familiarity of one's own footsteps, the power of storytelling (the storyteller is my father recorded in 1976). For the composer, Killaloe Moon explores the joy and fear and anticipation of change, the transformation of self that comes from a direct connection to the environment, and of course, the quiet power of walking under moonlight.-CC

Cliff Caruthers (Sycamore, Illinois, USA, 1969)
has been composing electroacoustic and experimental music since 1995, continuing to search for direct relationships to ever complexifying technologies. The Nelson Atkins Museum of art featured his web-based sound environment Living in the Drum in 1997, and The Society for Electroacoustic Music in the United States (SEAMUS) presented the second movement of Killaloe Moon in 2000. An accomplished pianist and flutist, Mr. Caruthers is also the founding member and producer of Glacial Erratics, an improvisational group featuring a mix of electronic and original acoustic instrument constructions. Recent work also includes sound design of For Each and Every Part, a radio drama based on the death of Anton von Webern. In addition to composing experimental music, Mr. Caruthers also works as a sound designer with theaters throughout the bay area, including Transparent Theater, Aurora Theatre Company, Theatreworks, Marin Theatre Company, ACT Conservatory, and the California Shakespeare Festival. Mr. Caruthers holds an MFA in Theater Sound Design from the University of Missouri at Kansas City.
---
back to program