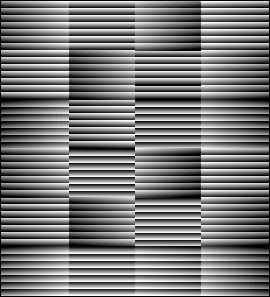 the transparent
tape music festival



ChAnG E S M U S I C (1996) 26'00"
Prelude for the Unavailable Memory
Mysterious Duet (Melody 1)
Empty Music
Vinyl Construction no. 1
Bolero
Melody 2 (Cheap Duet)
Vinyl Construction no. 3
Ingalls Mix
Chorale
Music for a Windy Isle
Vinyl Construction no. 4
Metamorphosis of Night



From a letter to the pianist Hadley McCarroll:

. . . and I tend to think of Change's Music as a phonographic fantasy because it plays in all three of Dellaria's modes of sound recording: document, pseudo-document, and abstraction. I think to really get in to it, it helps to have some idea who Cage is and why he is interesting. Also, helps to know about the Music of Changes, as the Wergo recording of it is the pseudo-document the piece starts with, that it is one of Cage's first "silence" pieces (along with 4'33"). And has something to do with removing the ego of the composer from the music so the music can speak clearly. One of the funny things about the pseudo-document is that it is possible to have someone play what was never played or say what was never said and pass it off as having happened, as some kind of aural truth. The opening text from Cage where he gives the premise for this whole thing, "the use of records as instruments," is actually an excerpt from a speech about why he prefers live performances to recordings. More drastic are the wild trills and arpeggios played by Henck in the Vinyl Constructions. These never happened, but neither did the so called performance on the Wergo recording. My Constructions were composed with the sound itself, Cage composed with notation. . . .

Joseph Anderson (Dayton, Ohio, USA, 1970)
has been employed as a sound recordist, a radio producer, and a surround sound mix engineer. He studied composition and computer music at the University of Texas at Austin with Karl Korte and Russell Pinkston. Following that, four years were spent in the UK as a member of the Birmingham Electroacoustic Sound Theatre (BEAST). In 1995, at the University of Birmingham, an MMus was completed with Jonty Harrison. Work continues on a PhD.

Recognitions have included a "Grand Prix" from the 1997 Bourges Electroacoustic Music Competition for Change's Music, and he has been commissioned by organizations such as BBC Radio 3, and the UKÕs Society for the Promotion of New Music.

Returning to the United States in 1998, he currently resides in the San Francisco Bay Area, and is a member of Analog Devices' Audio Rendering Technology group.
---
back to program